Well, if you are looking to write a blog with paid tools then WordPress is the ideal platform to start. WordPress is the largest publishing platform on the internet and powers over 30% of all websites. Whether you imagined your blog as a hobby or a potential money-making machine and assume that you have already set your mind on creating a WordPress blog. So, before starting, we would recommend going with the self-hosted version where you can store all the files, manage your domain, and take care of your site. Below are the steps in how to start a WordPress blog.
Setup
The biggest mistake beginners make when building a blog is choosing the wrong blogging platform. However, 95% of users, it makes more sense to use WordPress to start writing their articles. WordPress is also the number one website platform used by all successful blogs. WordPress is also the number one website platform used by all successful blogs and all 34% of all websites on the internet use WordPress. So, you need a domain name and web hosting before start working on the WordPress paid version.
Install WordPress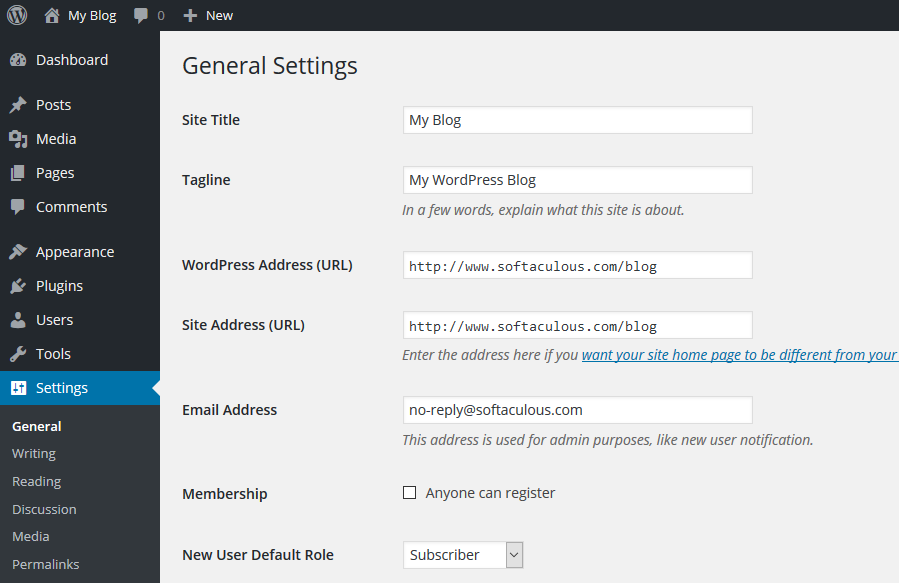 When you need to install WordPress for creating the blog, before that,  you have login into a web hosting account whichever company you have chosen and then click the login to the WordPress button to get started. You can also login to WordPress by simply going to yoursite.com/wp-admin/ directly from your browser. So, once WordPress is setup, you are ready to customize your blog's appearance for making it your own and start blogging. This step will help in how to start a WordPress blog.
Selecting Your WordPress Theme
The visual appearance of your WordPress blog is controlled by themes. When your first visit your blog, it will look something like this. Customizing the look and feel of your blog is by far one of the most exciting and rewarding parts of the journey of creating your WordPress. There are thousands of pre-made WordPress themes where you can install on your site where some of them are free themes and while others are paid.
Creating Your First Blog Post
For writing a blog post click on the posts then add new menu in your WordPress dashboard. You will see an editor area where you write your first blog post. WordPress will use a block-based editor where each element is a block and allows you to create amazing content layouts for your blog posts.
The above-mentioned steps are the ideal ones to follow in order to start a blog using WordPress. Hope that I have covered all the topics in my article about how to start a WordPress blog. Thanks for reading!